Welcome to the Coffee with Pixie Dust Podcast! Unleash your potential with confidence coaching! Crush your goals and create a fulfilling life. Join the movement of empowered women today! Empowering minds for success: Unlock your potential, achieve goals, and live your best life.
Episodes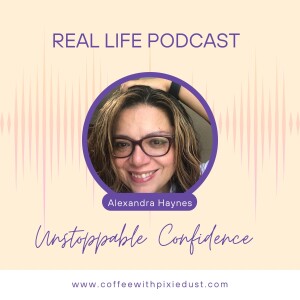 Tuesday Jan 05, 2021
Tuesday Jan 05, 2021
Choosing to have Hope in the New Year! In this week's podcast I discuss why you should choose hope as you enter the new year. I also give you three tips to help you keep the hope, motivation, and the positive vibe going throughout the entire year as you deal with all of the mom things while keeping your sanity. If you need more help learning how to build your confidence to stop the mom guilt, set up a free call here → https://calendly.com/coffeewithpixiedust/free-re-focus-session Follow along throughout the week in my Facebook Group, Mom Sanity Solutions Link- www.facebook.com/groups/momsanitysolutions Follow me for more tips on Instagram Link- www.instagram.com/coffeewithpixidust Are you ready to work together? See how I can help you. https://coffeewithpixiedust.com/work-with-me/ Don't forget to subscribe and catch all of the episodes where we learn how to ditch the mom guilt and how to build confidence so that you can see yourself the same way your kids see you.