Welcome to the Coffee with Pixie Dust Podcast! Unleash your potential with confidence coaching! Crush your goals and create a fulfilling life. Join the movement of empowered women today! Empowering minds for success: Unlock your potential, achieve goals, and live your best life.
Episodes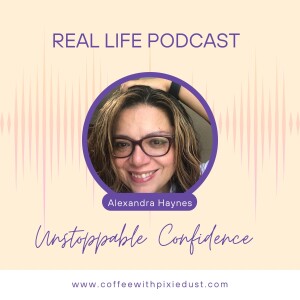 Thursday Feb 04, 2021
Thursday Feb 04, 2021
Taking care of yourself! Why Self- Care is so important. In this week's podcast I discuss why it is important to take care of yourself for your physical,mental, and emotional well being. I give you tips on how to care for yourself as you deal with all of the mom things while keeping your sanity. You are amazing and completely irreplaceable. Know your value and see yourself as your kids see you. If you need more help learning how to build your confidence to stop the mom guilt, set up a free call here → https://calendly.com/coffeewithpixiedust/mom-guilt-breakthrough Follow along throughout the week in my Facebook Group, Mom Sanity Solutions Link- www.facebook.com/groups/momsanitysolutions Ready to learn how to Journal for your Self Care and well being? Click Here To get THE JOURNAL ---> https://gum.co/ahJZef Are you ready to work together? See how I can help you. https://coffeewithpixiedust.com/work-with-me/ Don't forget to subscribe and catch all of the episodes where we learn how to ditch the mom guilt and how to build confidence so that you can see yourself the same way your kids see you.