Welcome to the Coffee with Pixie Dust Podcast! Unleash your potential with confidence coaching! Crush your goals and create a fulfilling life. Join the movement of empowered women today! Empowering minds for success: Unlock your potential, achieve goals, and live your best life.
Episodes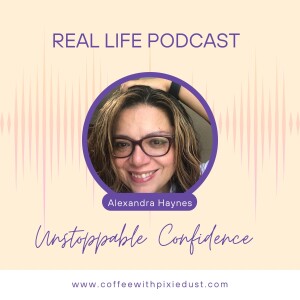 Tuesday May 11, 2021
Tuesday May 11, 2021
In this months podcast we talk about the importance of setting boundaries to help you build your confidence. I give you tips on how to set boundaries with those around you to help you feel more confident in yourself and how you mom. If you need more help understanding how you can increase your confidence then set up a free call here → https://calendly.com/coffeewithpixiedust/mom-guilt-breakthrough Follow along throughout the week in my Facebook Group, Mom Sanity Solutions Link- www.facebook.com/groups/momsanitysolutions Are you ready to get clear on that one thing that is keeping you from feeling confident and doubting yourself? Let's see how I can help you.