Welcome to the Coffee with Pixie Dust Podcast! Unleash your potential with confidence coaching! Crush your goals and create a fulfilling life. Join the movement of empowered women today! Empowering minds for success: Unlock your potential, achieve goals, and live your best life.
Episodes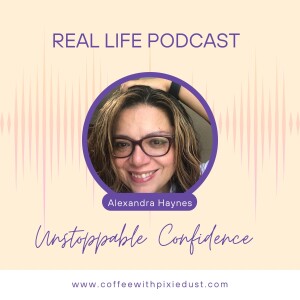 Friday Apr 14, 2023
Friday Apr 14, 2023
Are you ready to change your mindset and build your confidence, achieve more, and live the life that you were meant to live? The best way to do so is to avoid the trap of the Highlight Reel. You know the fake pics and small moments others want you to believe are real life. In this episode I teach you all how to avoid that trap and learn to build your self awareness to improve your confidence. Learn what that means and how you can keep negative thinking out of your mind once and for all.
Confidence is something that we all want, but something that we often struggle with. When you understand how to change your thinking, you will start to be Unstoppable as you walk into the life you are meant to live. Listen for how to get started.
Don't forget to subscribe and turn on all the notifications. For more detailed information, read the blog post here → https://coffeewithpixiedust.com/ways-to-improve-your-mindset/ To help you identify that one thing that is keeping you from feeling good about yourself, let's have a Free Kick Ass Coaching Session where we can get you on the path to Unstoppable Confidence. .
Grab a spot for a free call where we can discuss what that one thing is and build a road map to get you kicking ass as you conquer goal after goal. Best part is it is FREE, don't miss out on this opportunity, grab it here → https://calendly.com/coffeewithpixiedust/confident-breakthrough-session